Livin' the Good Life: How to Upgrade Your Lifestyle Without Breaking the Bank
| Photographs By Elaine Horton
FOR SERVICE MEMBER Lora Higgins, a lifestyle upgrade meant downsizing.
Higgins, a USAA member since 2002, rented out her 1,800-square-foot townhome and paid $75,000 for a tiny, portable house one-eighth that size. By slashing expenses, Higgins, 37, paid off debt and created a budget that has allowed her to pursue her dream of running a half-marathon in all 50 states and retiring early.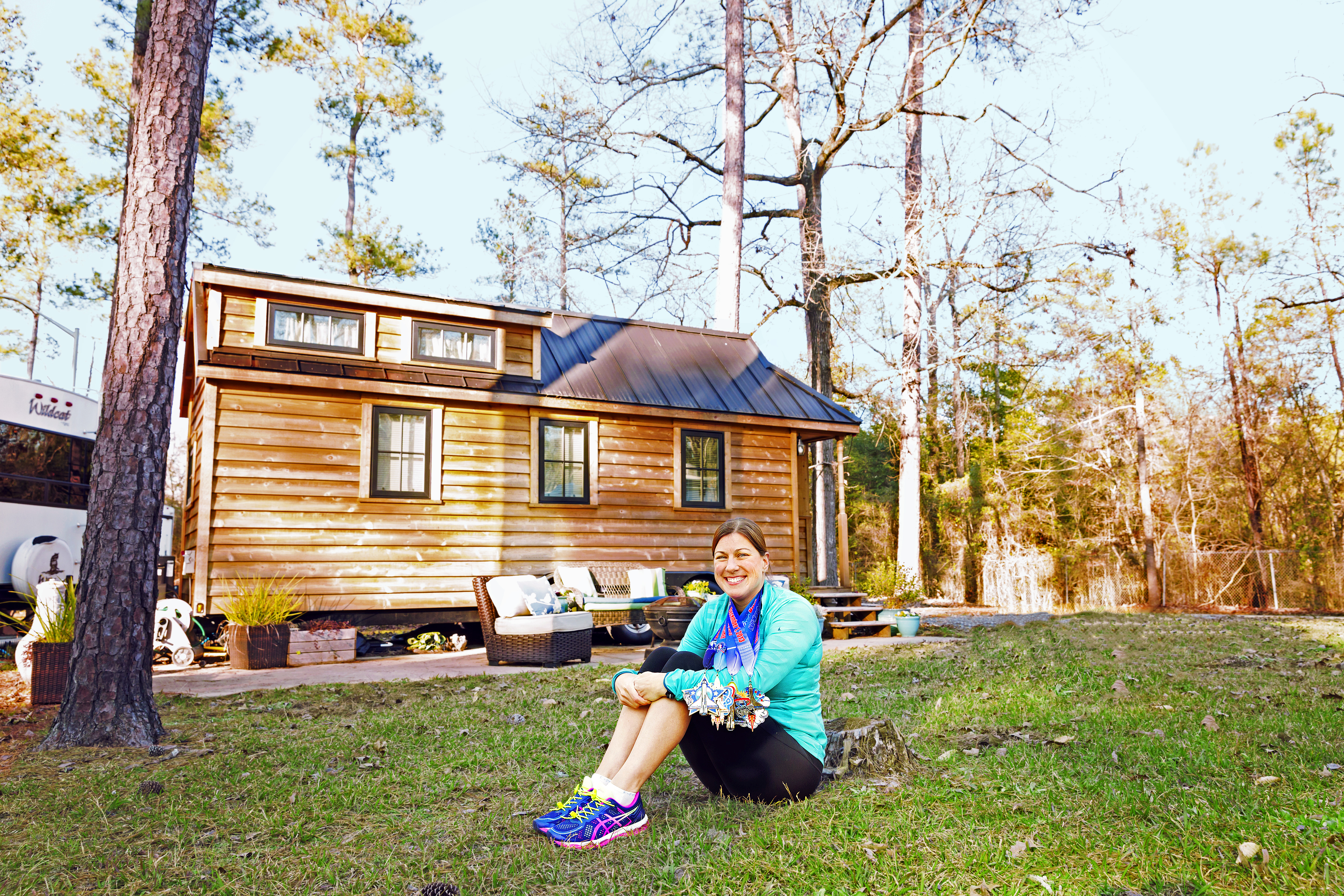 Photo by Elaine Horton
"In a tiny house, you don't have to compete," says Higgins, who's stationed in Georgia. "I don't have the same desire to have the newest and greatest in that space, because it was custom-built to what I wanted."
---
PAUL AND JEANINE Rowland wanted a home improvement project worth the investment.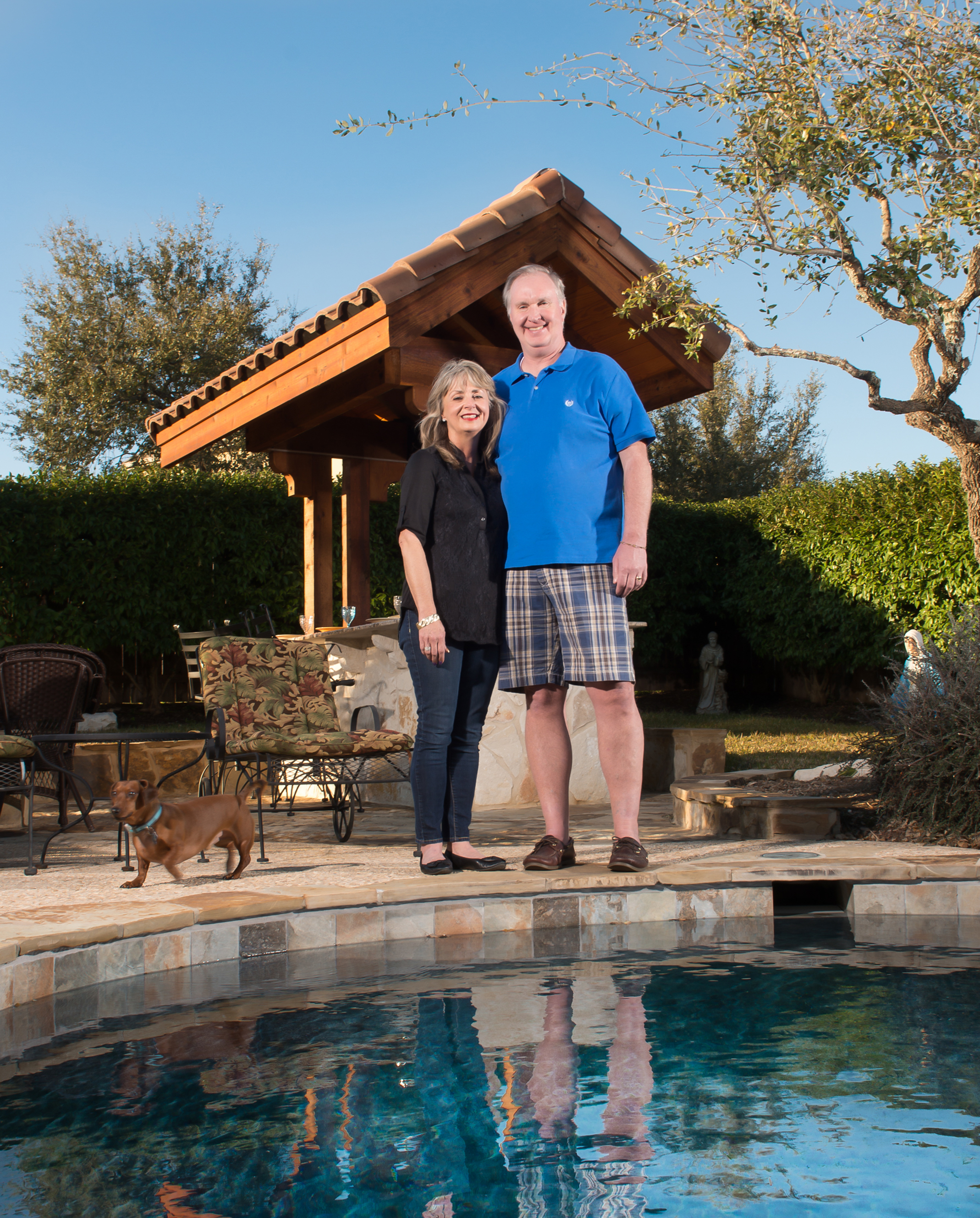 The couple's recent upgrade added a $22,000 outdoor kitchen to their San Antonio home to spice up poolside barbecues.
The Rowlands, members since 1990, used Contractor ConnectionSM through USAA and recommend requesting a line-item estimate for projects to more accurately compare contractor bids.
"It's definitely something we appreciate for our lifestyle," Paul Rowland says about their addition.
4 Keys to Upgrading the Smart Way
Considering a major lifestyle improvement? JJ Montanaro, CERTIFIED FINANCIAL PLANNER™ with USAA, offers these tips to help ensure that an upgrade won't destroy your financial health.
Think about the future. If you have the resources to make an upgrade, make sure your retirement savings are on track first. It's also smart to have a solid emergency fund to cover three to six months' worth of expenses.
Know what you can afford. Don't overextend yourself on a big purchase like a home or car. Limit housing expenses to no more than 28% of gross income. For a car, it should be 10%, factoring in upkeep, gas and insurance.
Do your research. Check out contractors' work and references. Get referrals from services such as Contractor Connection that screen contractors and offer warranties for their work.
Don't forget hidden costs. Whether it's making additions or renovations to your home or buying that boat or motorcycle you want, a lifestyle upgrade may come with added insurance, property taxes and maintenance expenses.
Photo on right by Robin Jerstad
---
Design and track a savings plan for your dream upgrade using the goals tool.
---
The Home Improvement Network is provided by the Crawford Contractor Connection. USAA is offering the Home Improvement Network as a service to members and is not responsible for the actions of the Crawford Contractor Connection or the work of the contractors.
The trademarks, logos and names of other companies, products and services are the property of their respective owners.
Certified Financial Planner Board of Standards, Inc. owns the certification marks CFP® and CERTIFIED FINANCIAL PLANNER TM in the United States, which it awards to individuals who successfully complete CFP Board's initial and ongoing certification requirements.
231133 – 0616