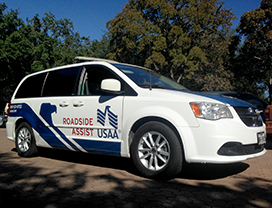 Every driver dreads getting stuck on the side of the road. Fortunately, stranded USAA members will be able to get help without actually making a phone call.
USAA, in its ongoing commitment to improve service for its members, has added new features to the USAA Mobile App that summons roadside assistance or towing help with just a few taps. It also automatically identifies the driver, their member number, phone number and precise location. That is especially valuable for members stuck on a dark or noisy highway.
"Having to make a call is so 1980-ish," says Zeke Barrera, senior development product owner for USAA. "Members want more self-service."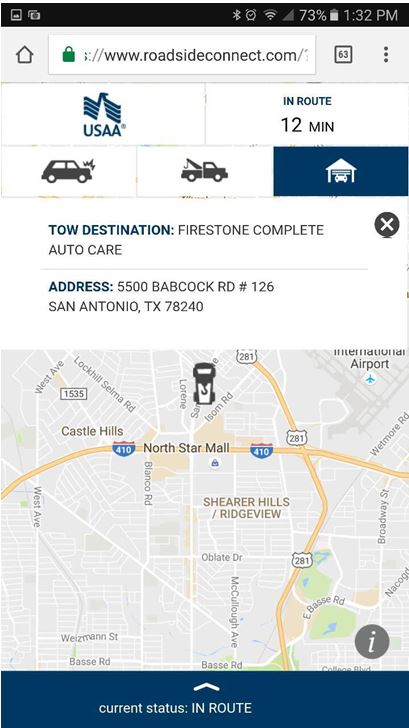 Member-focused qualities
The new app meets that desire by allowing members to digitally describe their circumstances through a series of "triage" questions. After the request is sent, drivers receive immediate confirmation and the name and estimated arrival time of a service vehicle through their choice of text message, email or phone call. The app also enables drivers to track the approaching service vehicle by GPS.
"That eliminates a lot of the angst of having to wait," Barrera says, "because members can see help is right around the corner."
This illustrates the "member-focused" qualities of the app, says Michele Bevier, senior claims policy advisor for USAA. "Using the app is faster, more efficient and completely accurate, which is critical in a roadside event," she says.
USAA has teamed with the emergency services provider Agero, which boasts a vast network of roadside assistance suppliers throughout the United States and Canada.
Agero provides services such as unlocking vehicles, towing, tire changes, fuel delivery and battery charging. USAA receives about 1.7 million requests for roadside service each year, Barrera says.
Even with the app, requests can still be made by phone call. The home screen includes a big "Call Agero" help button right in the middle.
---
237770 – 1216