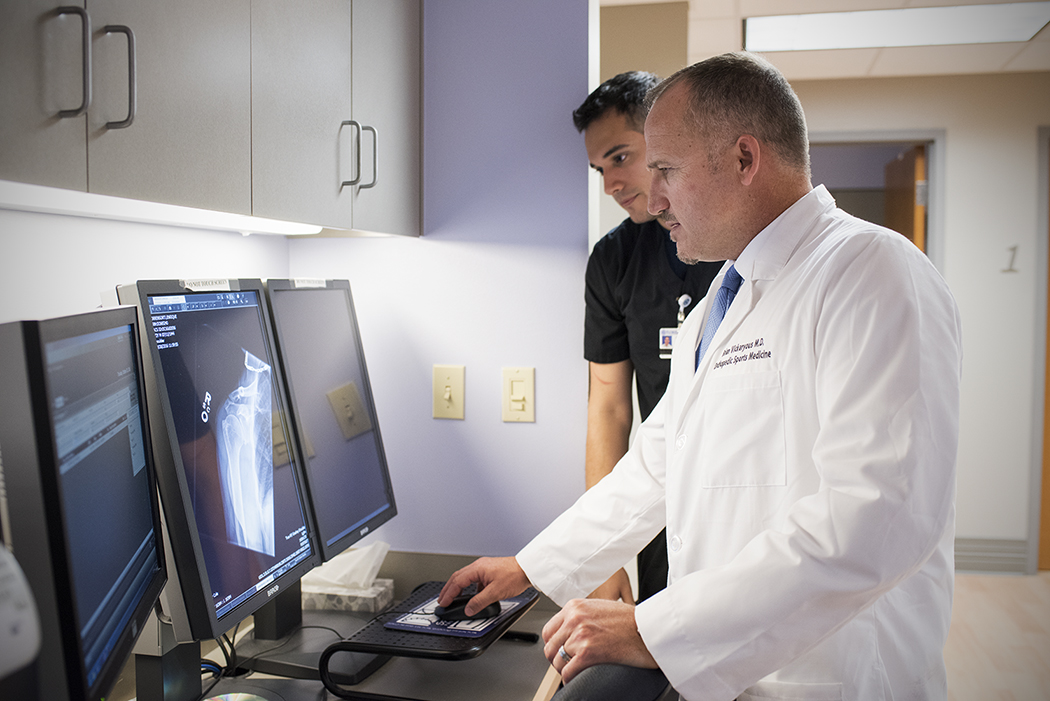 When victims of the Pulse nightclub shooting began arriving in the emergency room at Florida Hospital in Orlando, Dr. Brian K. Vickaryous was ready.
Vickaryous, who had served as commander of the Army's 8th Forward Surgical Team in Mosul, Iraq, in 2006 and 2007, had seen scores of victims and casualties on the front lines — American service members, Iraqi civilians and enemy fighters. So the injuries he saw as lead surgeon on call in the early morning hours of June 12, when a gunman killed 49 people and wounded 53 others at the nightclub, were familiar.
Leading by example
"Unfortunately, I was ideally prepared for this calamity," said Vickaryous, a 45-year-old former major. "In Mosul, we had many big car bombings and mass bombings. Once we received 40 or 50 children who had survived an attack where hundreds died. You have to put on your game face and be prepared to lead by example, to show colleagues how to react, and that was part of my Army training. When things are flying around, whether you're a surgeon in the field or a civilian emergency room, you have to contend with it.
"The fact is there are bad people everywhere. Military training is ideal training for civilian service because it allows us to separate ourselves from the chaos and look at cases objectively."
Four surgeries that night
Vickaryous handled four surgeries himself the day of the attack. He looks at his efforts in the ER as a continuation of his service in the military.
"My experience in Iraq gave me the medical credence to lead. I could look my patients in the eye and reassure them that we would heal them. I told them about Iraq. I was not going to belittle that they were involved in this horrendous event, but I told them it's OK to be OK, to feel blessed, despite the anguish of what you've been through, the losses you have seen, and the terrible feelings you've suffered."
'I enjoy serving vets'
A USAA member since 1996, Vickaryous deeply values its community.
"I like the fact that USAA treats you as an individual and that they have respect for your prior service. I enjoy serving vets and people who have served, and USAA serves those who have served, and that's special. … Since medical school they always were ready to step up for me."
And when facing the dangers in the noncombat world, the father of three stays upbeat.
"When I talk to my kids, I remind them that there are more good people out there than evil. The only way evil can win is if good people do nothing. And as a good person, you have to make your part of the world a better place."
236766 – 1116