Customized Vans Offer New Mobility to Disabled USAA Members
At 85, Dr. Marion Restivo's life changed when he purchased a Toyota minivan equipped with a motorized ramp by Vantage Mobility International.
When the retired U.S. Army captain and radiologist for 35 years presses a button on his motorized scooter, a door on the van opens, the ramp emerges and he can roll right in.
"It's had a gigantic impact," Restivo says.
It's become much easier for Restivo and his wife, who is 80, to attend church and run errands.
"It would be impossible to do these things without it," Restivo says.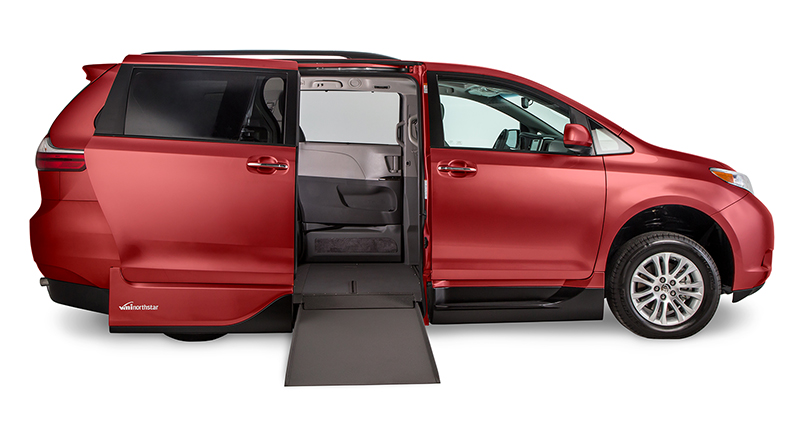 Through USAA's Auto Experience, members like Restivo are eligible for discounts on wheelchair-accessible vans that can offer them a new mobility on the open road.
The customized van cost Restivo about $54,000, but he received about $2,000 in incentives from VMI and USAA.
The ramp installation can run between $18,000 and $26,000 and includes the complete rebuild of the vehicle from the dashboard to the frame, says Valmore Smith, who manages USAA's partnership with VMI.
Based in Phoenix, VMI introduced its first wheelchair-accessible minivan in 1987 and has been USAA's exclusive mobility vehicle partner since 2014. The partnership means that USAA members get a $1,000 incentive toward the purchase of a van, and USAA members who are veterans receive an additional $1,000 incentive for a total of $2,000 in savings. VMI experts also help veterans work with the U.S. Department of Veterans Affairs to secure VA grants that can help with the purchase of the vehicle, Smith says.
"These vehicles allow people to become mobile again — to actually not feel so isolated," Smith says.
Now VMI can even modify a vehicle so that the disabled vet can also drive the vehicle.
"They have special tools that they can install on the vehicle to allow them to drive," Smith says. "They have removable seats so not only the member can drive, but the member's family can drive."
---
239395 – 0217
Use of the term "member" or "membership" refers to membership in USAA Membership Services and does not convey any legal or ownership rights in USAA. Restrictions apply and are subject to change.
USAA Car Buying Service provided by TrueCar, Inc. USAA Bank receives marketing fees in connection with the Car Buying Service.