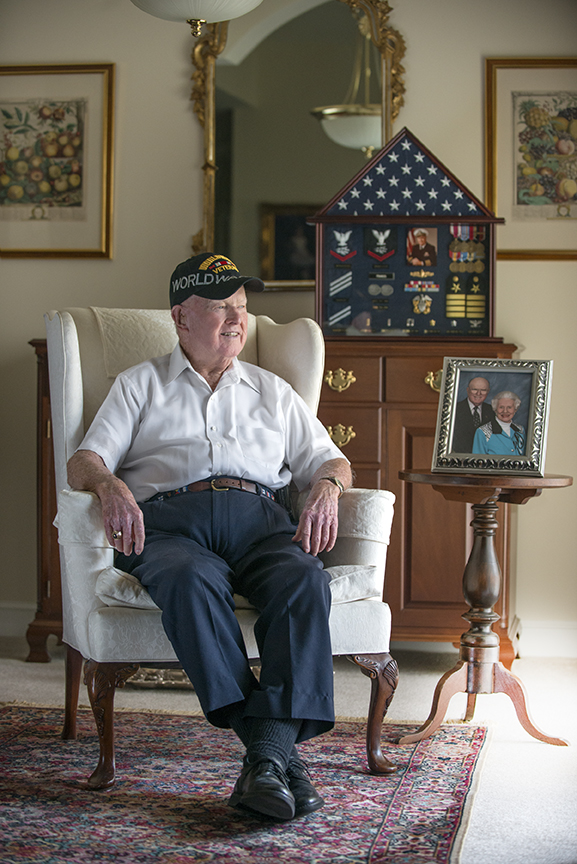 CAPT. ERNEST C. "CLIFF" Francis Jr. and his wife, Barbara, were healthy in 1999, but the Navy retiree bought long-term care insurance anyway. It turned out to be a wise decision.
In 2000, Barbara needed triple bypass surgery and then suffered a stroke.
Their plan paid $100 a day for a nursing assistant, plus it continued paying when Barbara entered a memory facility and later when she was transferred to a nursing home. From the time of her surgery until her death in 2015, the policy paid about $460,000 for her care.
'In the Poorhouse Without It'
"I'd have been in the poorhouse without it," Francis says.
Unexpected medical expenses can derail your retirement. Not everyone will need long-term care, but USAA professionals recommend that everyone develop a plan to pay for it.
"It's easy to say, 'I'm not going to pay for this now because I'm healthy and happy,' but you just never know," says Eileen Lieby, a USAA product management director.
Consider these tips on long-term care insurance:
Shop for a policy early. Understand your options. Some plans cap how much they pay. Others may increase payouts based on inflation.
If you're buying a policy later in life, talk to your financial advisor or call USAA at 800-531-8535 to understand how to make long-term care coverage fit with your financial plan.
If you don't qualify for a plan, talk to your financial advisor to make sure you're saving enough to cover long-term care should the need arise.
"I'd have been in the poorhouse without long-term care insurance," says Ernest C. "Cliff" Francis, member since 1974.
---
Let USAA help you select the medical coverage that's right for you. Call 800-531-8535.

The Best Tech for Safe Drivers.

234823 – 0916