Seeing a veteran lose hope was all it took to launch Ft. Bragg Army medic Kaleigh Presgraves into action.
When Presgraves saw 67-year-old James Jackson standing in his driveway surrounded by floodwater, she stopped to help. That's when Jackson, who had no flood insurance, told her he was ready to return his North Carolina home to the bank.
"He said, 'There's nothing you can do,'" she remembers. "I told him, 'There's always something we can do.'"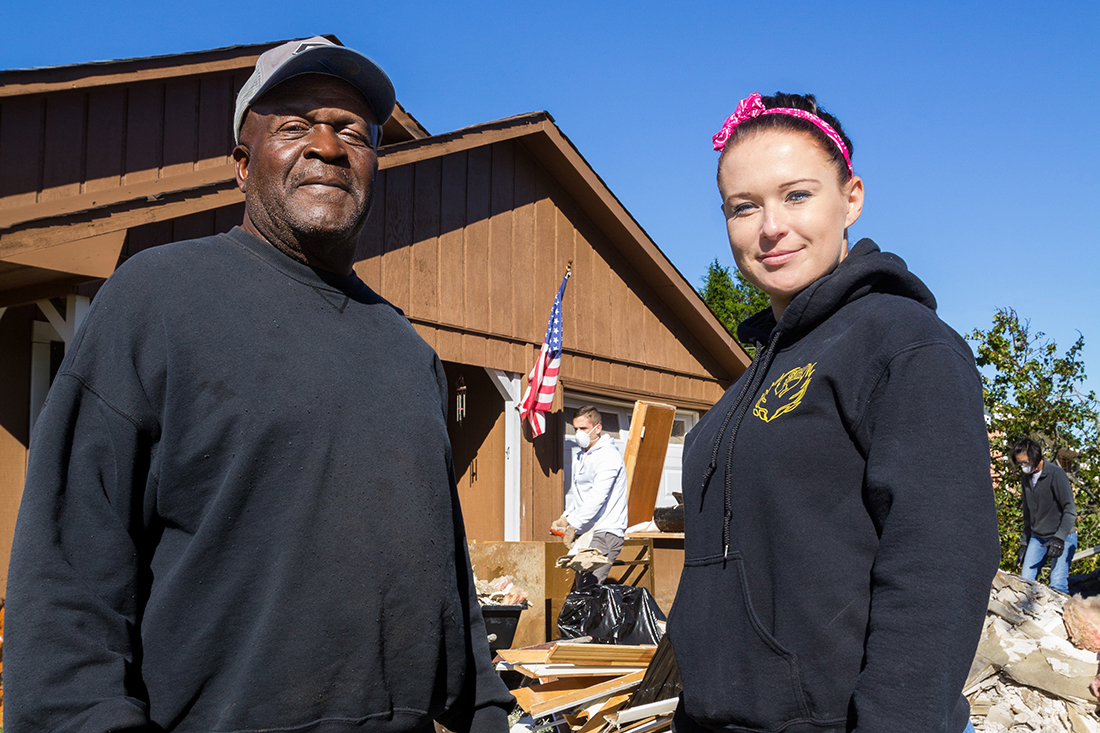 True to her word, she returned to help pump water off of his property, even as Hurricane Matthew closed in. She studied YouTube videos to learn the basics needed to gut and repair the mold-damaged home. Using social media, she amassed donations and a team of 20 volunteers, many fellow soldiers.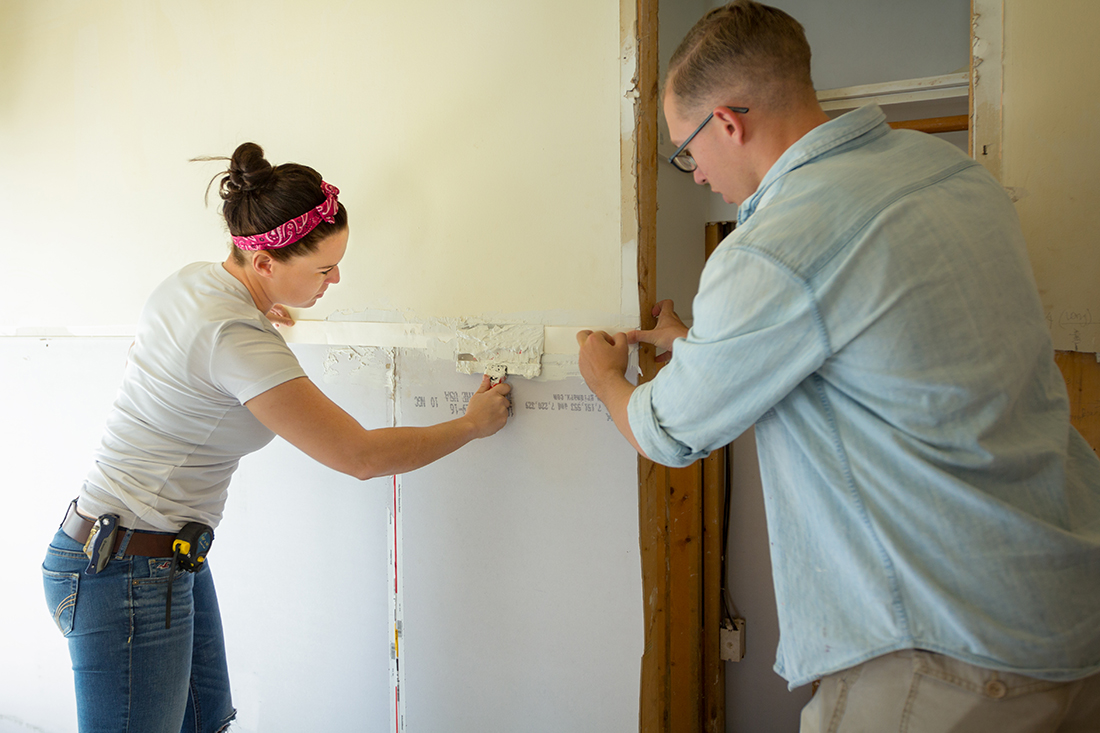 Presgraves' husband, Kevin, has been another key support. Although he travels extensively with the Golden Knights parachute team, he spent days off working on the home.
But Jackson, who calls Presgraves his "angel," provided the biggest inspiration.
"Seeing him smile through this disaster gave me the energy to push forward," she says.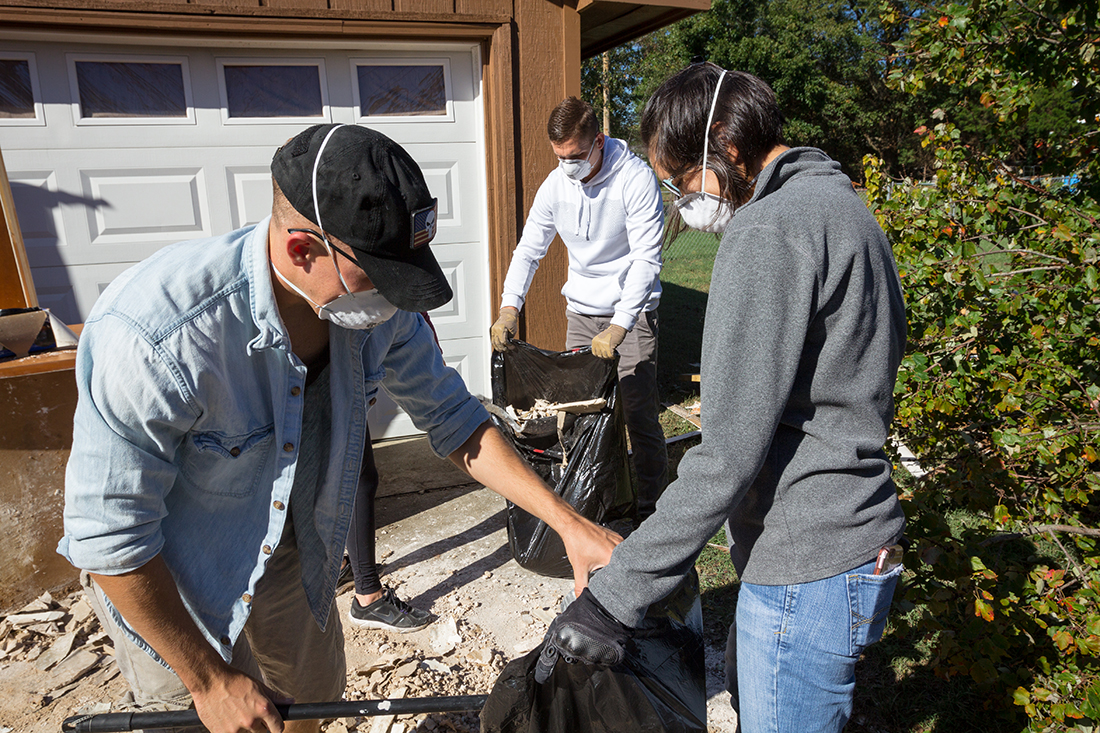 Floods can be one of the biggest threats to your home, and one in five flood claims come from moderate- to low-risk areas. Get a quote at usaa.com/flood.

Food Network's Sunny Anderson Shares a Secret for Saving on Holiday Meals
237999 – 1216
Flood insurance is not underwritten by USAA or its affiliates. It is provided by USAA General Indemnity Company through an arrangement with the Federal Emergency Management Agency. The federal government has financial responsibility for underwriting losses.
The typical homeowners policy doesn't include flood coverage, and in some locations, you may also need to obtain a wind-only insurance policy. Flood insurance can be purchased separately through the National Flood Insurance Program. The maximum limits of coverage available on the federal flood policy for residences are $250,000 on the building and $100,000 on contents. If you need additional flood insurance coverage beyond these amounts, you can contact USAA Insurance Agency, which works with other insurance companies that provide excess flood coverage.