After leaving the Marine Corps as a sergeant, Leaphy Khim launched a new career as a Hollywood stuntwoman. The first-generation Cambodian-American is hoping to carve out a niche with her martial arts expertise.
What got you interested in being a stuntwoman?
I was always active. With my career in the Marine Reserve and also working as an assistant producer at the Ultimate Fighting Championship (UFC), I was constantly moving around. Because I like martial arts, I wanted to be a professional fighter, but then I realized I was getting older. A friend told me I should become a stuntwoman, and a light bulb went on in my head. It was two years ago that I started pursuing the career and training for it.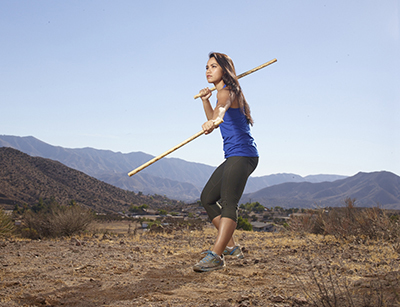 How do you break into that profession?
In the beginning, it was a lot of research. I've been going through the acting route and learning the skills that I need to do stunts, like falling properly and safely. Different stunt folks have different types of skills. Mine are martial arts, kickboxing and boxing, so I train on that on a full-time basis. I have a coach, so if there is a role where they need a female boxer, for example, I want to make sure when I get on set I know what I'm doing.
Tell me about your transition from the Marine Corps to Hollywood. What was the toughest part?
Going into Hollywood, I really always believed the Marines prepared me as far as being disciplined and being focused. The thing that was the hardest is there are not a lot of women or veterans in general in the business. Putting myself out there as a female veteran, it's hard for some people to relate to that.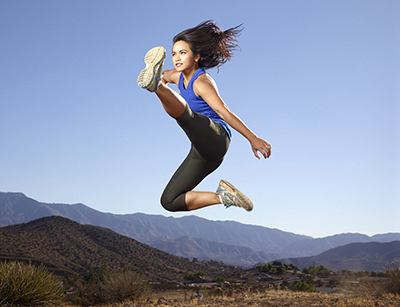 Did USAA help with your transition into your new career?
Working as a freelancer, I have so many different jobs. Having it more organized is really helpful, because I'm technically a business now. Financially, I want to make sure that I'm organized and also saving. Having USAA help with that has been really good.

Longing for Home: Service Members Find New Holiday Traditions When They Can't Be With Family
237909 – 1216
Use of the term "member" or "membership" refers to membership in USAA Membership Services and does not convey any legal or ownership rights in USAA. Restrictions apply and are subject to change. To join USAA, separated military personnel must have received a discharge type of Honorable. Eligible former dependents of USAA members may join USAA.