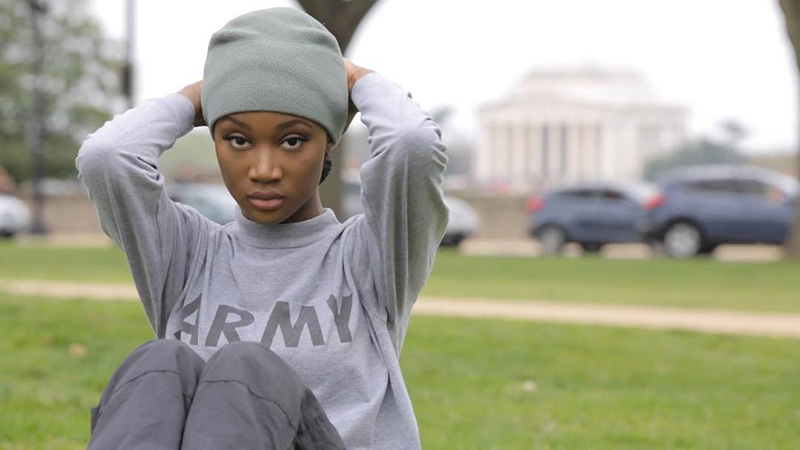 Miss USA Deshauna Barber is a U.S. Army reservist and the first service member to hold the title. Barber, 26, is now using her position to advocate for military personnel on issues, including post-traumatic stress disorder and opportunities for female service members.
You often talk about PTSD at appearances and in media interviews. Why?
PTSD is discussed a lot in the military. But being in the reserves, I spend a lot of time in civilian life, where that conversation isn't happening enough. I wanted to make sure our soldiers are taking care of themselves and have the resources they need. Soldiers are taught to be strong, but when you're fighting those internal battles, it's important to seek help.
The VA offers PTSD help at ptsd.va.gov.
You also support the military allowing women in combat roles. Why is that an important cause for you?
I want to have the same opportunity every man has. I'm not saying that I will join the infantry, but if I want to join that branch, there should be no reason I can't simply because I'm female.
Recently, you wrote that you were thinking about your mother when you won the Miss USA crown. Can you tell us about her?
She passed away not long ago. She was battling lung cancer, and when I left for Miss USA, she went into hospice care. It was a hard time for my family. I felt becoming Miss USA could be one last gift I could give her. That's why I was so emotional when I won.
Can you tell us about your experience with USAA?
I've had a USAA bank account since I was 19 or 20. Right now, I have a checking account, a savings account, my car loan. It's one of the banks that connects my family, because we all have accounts. It's our way of transferring money to each other. It's definitely been an awesome bank and company to work with.
If the next opportunities you seek are in civilian life, let us help.

Adulting 101: Make These Money Moves First When You're Out on Your Own
237911 – 1216