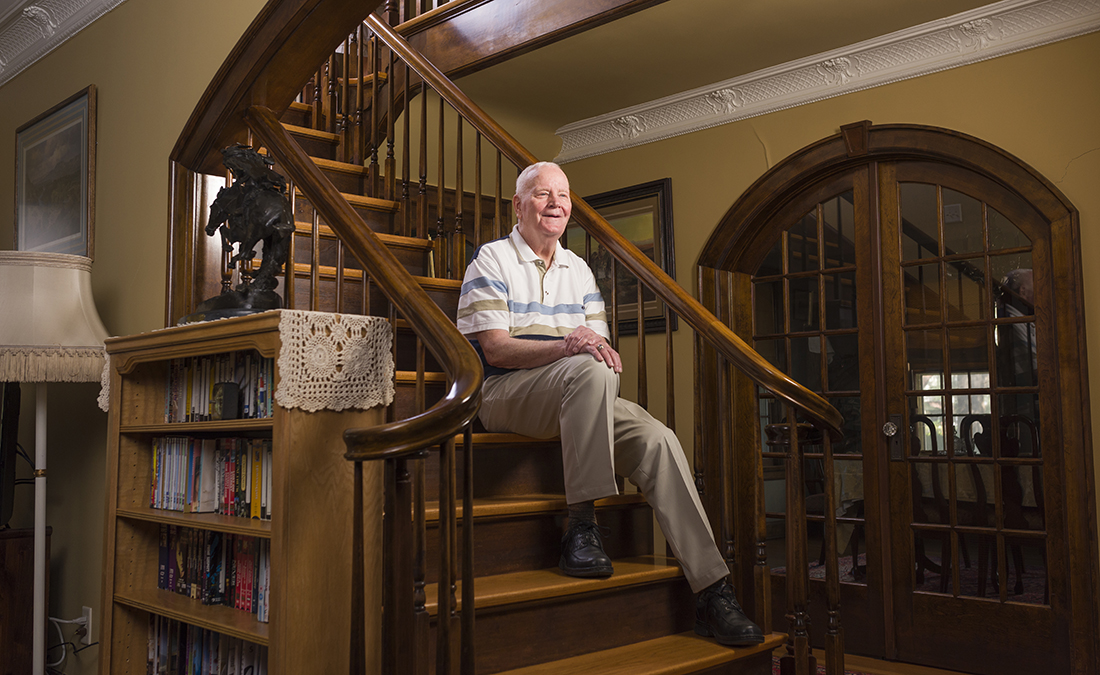 Former Air Force officer Dwight Helmuth, member since 1987, purchased a second home close to family and quality medical care.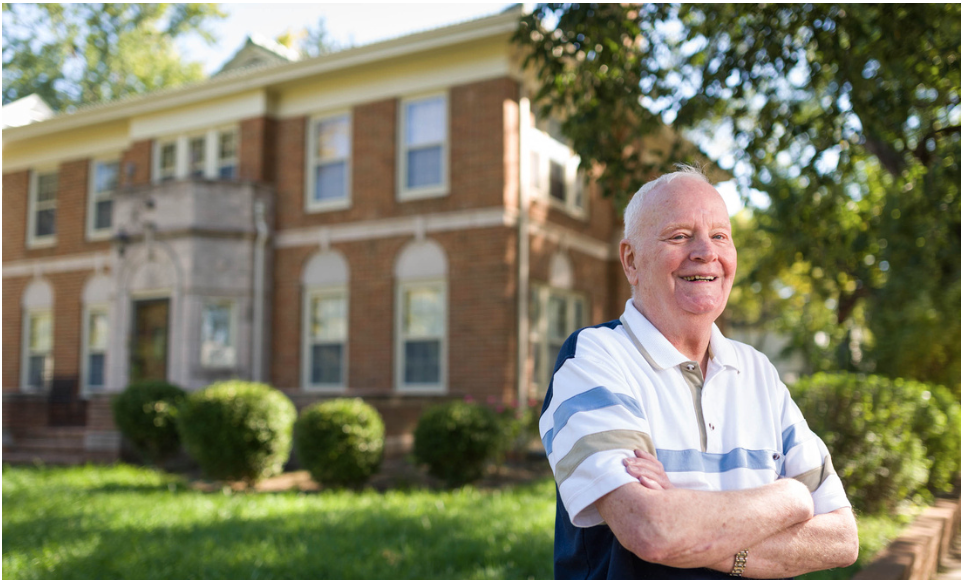 Dwight Helmuth spent years renovating his historical Kansas home, but he sees a move in his future.
He recently purchased a one-story townhome in Pennsylvania to be closer to family and medical care while maintaining his independence. "It dawned on me that in the next few years, I'll need to be someplace friendlier for my age," he says.
People are living longer but often become less mobile as they age. The most important step you can take to live the life you've worked hard for: Create a long-term plan to meet that challenge. To get started, ask yourself these questions:
1. Can your home age with you? Consider how appropriate it will be if your mobility declines. If you don't have resources to pay for a stair lift or elevator, for example, a move into a single-level home might make sense. If modifications are needed, seek a dependable contractor via Contractor Connection.
2. Will you need to relocate? Nearby family may be able to offer moderate care as you age. Also, consider moving to an area where the cost of living is lower and good medical care is available. USAA's real estate team can help ease the stress of a move.
3. Do you have a reliable income source? Pensions are in decline and Social Security is unlikely to carry most of us through our golden years. You may want to consider opening an annuity, which can help guarantee a reliable income stream.1 Talk to USAA about how an annuity can fit into your retirement plan at 800-531-8150.

Inspired to Give Back: Veteran's New Mission Helps Service Members Get Back on Their Feet
237854 – 1216
1Guarantees apply to certain insurance and annuity products and are subject to product terms, exclusions and limitations and the insurer's claims-paying ability and financial strength.
The Home Improvement Network is provided by the Crawford Contractor Connection. USAA is offering the Home Improvement Network as a service to members and is not responsible for the actions of the Crawford Contractor Connection or the work of the contractors.
USAA Real Estate Rewards Network is offered by USAA Residential Real Estate Services, Inc., a licensed real estate broker and subsidiary of USAA Federal Savings Bank. Program may be unavailable for employer-sponsored relocations. Not available for transactions in Iowa or outside the United States. This is not a solicitation if you are already represented by a real estate broker.
Health solutions provided by USAA Life Insurance Company and through USAA Life General Agency, Inc. (LGA) (known in CA and NY as USAA Health and Life Insurance Agency), which acts as an agent for select insurance companies to provide products to USAA members. LGA representatives are salaried and receive no commissions. However, LGA receives compensation from those companies, which may be based on the total quantity and quality of insurance coverage purchased through LGA. Plans not available in all states. Each company has sole financial responsibility for its own products.
Use of the term "member" or "membership" refers to membership in USAA Membership Services and does not convey any legal or ownership rights in USAA. Restrictions apply and are subject to change.
Alliance services provided through USAA Alliance Services, L.L.C.
Life insurance and annuities provided by USAA Life Insurance Company, San Antonio, TX, and in New York by USAA Life Insurance Company of New York, Highland Falls, NY. All insurance products are subject to state availability, issue limitations, and contractual terms and conditions. Each company has sole financial responsibility for its own products.