Marine Leaphy Khim remembers her first holiday season away from home. She was just out of boot camp. Her unit's camaraderie and events like Toys for Tots fundraisers made the season festive.
"It was definitely hard being away from home, but at the same time the Marine Corps was pretty much my family," Khim says. "Everyone celebrates together."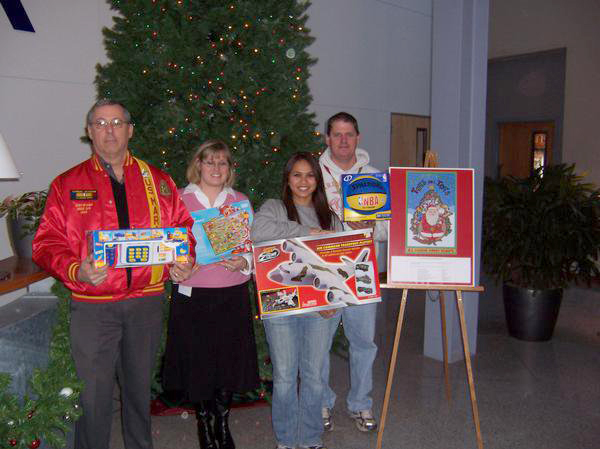 Leaphy Khim (second from right) participates in a Toys for Tots drive. Courtesy photo
Indeed, military facilities have their own holiday activities to boost morale and keep traditions alive. At Fort Bragg in North Carolina, for instance, Better Opportunities for Single Soldiers hosts a large Thanksgiving meal, and local leaders invite soldiers into their homes for a holiday celebration.
Ali Johnson, who experienced four Army deployments, says holidays away from home deepened his outlook on celebrating and on life.
"I enjoy every day like it's a holiday," he says. "I don't wait for Thanksgiving or Christmas. You have to enjoy all of life's special moments."
Visit your installation's website to find out if your community participates in programs such as "Operation Home Cooking" and the Army's Better Opportunities for Single Soldiers "Adopt-a-Soldier" program.

Miss USA: She Proudly Wears a Uniform and a Crown
237917 – 1216