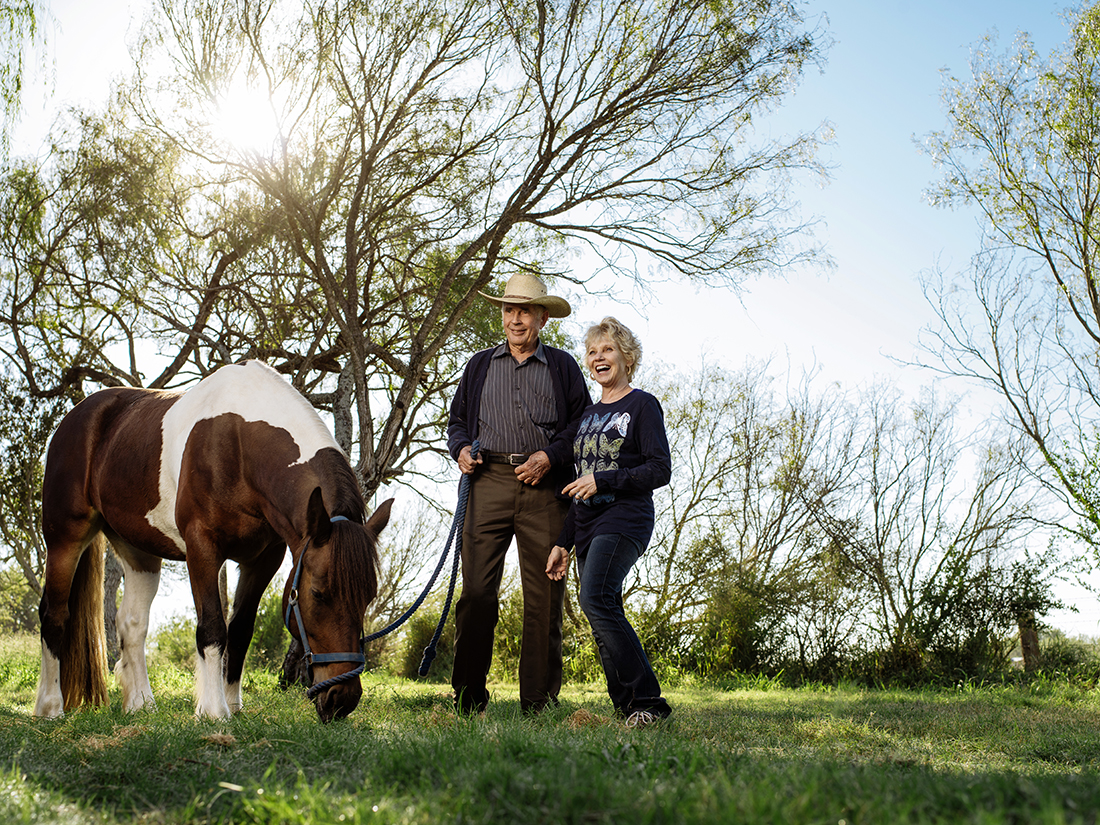 Susan Wernle, member since 1976, and her husband Marty continue to earn money in retirement so they can live without liquidating assets.
As Susan Wernle neared retirement age, she made smart decisions to prepare her finances. One of them was to not stop working.
Wernle and her husband Marty trimmed costs and made sure they were debt-free. Equally important, they scaled back from the 40-hour workweek but continued to earn money — Susan as an accountant and Marty as a horse trainer and riding instructor.
"Because we planned carefully, we could get by right now without working," Susan says. "But we're doing what we love, keeping our minds sharp and living just fine without dipping into savings or liquidating assets."
To make sure you're keeping on track for your retirement goals, give yourself a periodic retirement checkup, USAA professionals say.

Collect your financial details and check them against your big-picture goals.

Use USAA's retirement calculators to see if your current lifestyle is sustainable. If you're on pace to burn through your savings, change your course.

Working part time, maximizing Social Security benefits, taking out a reverse mortgage and downsizing your possessions may stretch your savings.

Use USAA's Goals Planning Tool to help you stay on course.

Sit down yearly to look at your progress.

Feeding the Troops: Couple Opens Their Home During the Holidays
237847 – 1216
The preceding articles are provided for informational purposes only and are not intended to substitute for obtaining professional financial advice. Please thoroughly research and seek professional advice before acting on any information you may have found in these articles. These articles in no way attempt to provide financial advice that relates to all personal circumstances.
Financial planning services and financial advice provided by USAA Financial Planning Services Insurance Agency, Inc. (known as USAA Financial Insurance Agency in California, License # 0E36312), a registered investment adviser and insurance agency and its wholly owned subsidiary, USAA Financial Advisors, Inc., a registered broker dealer.