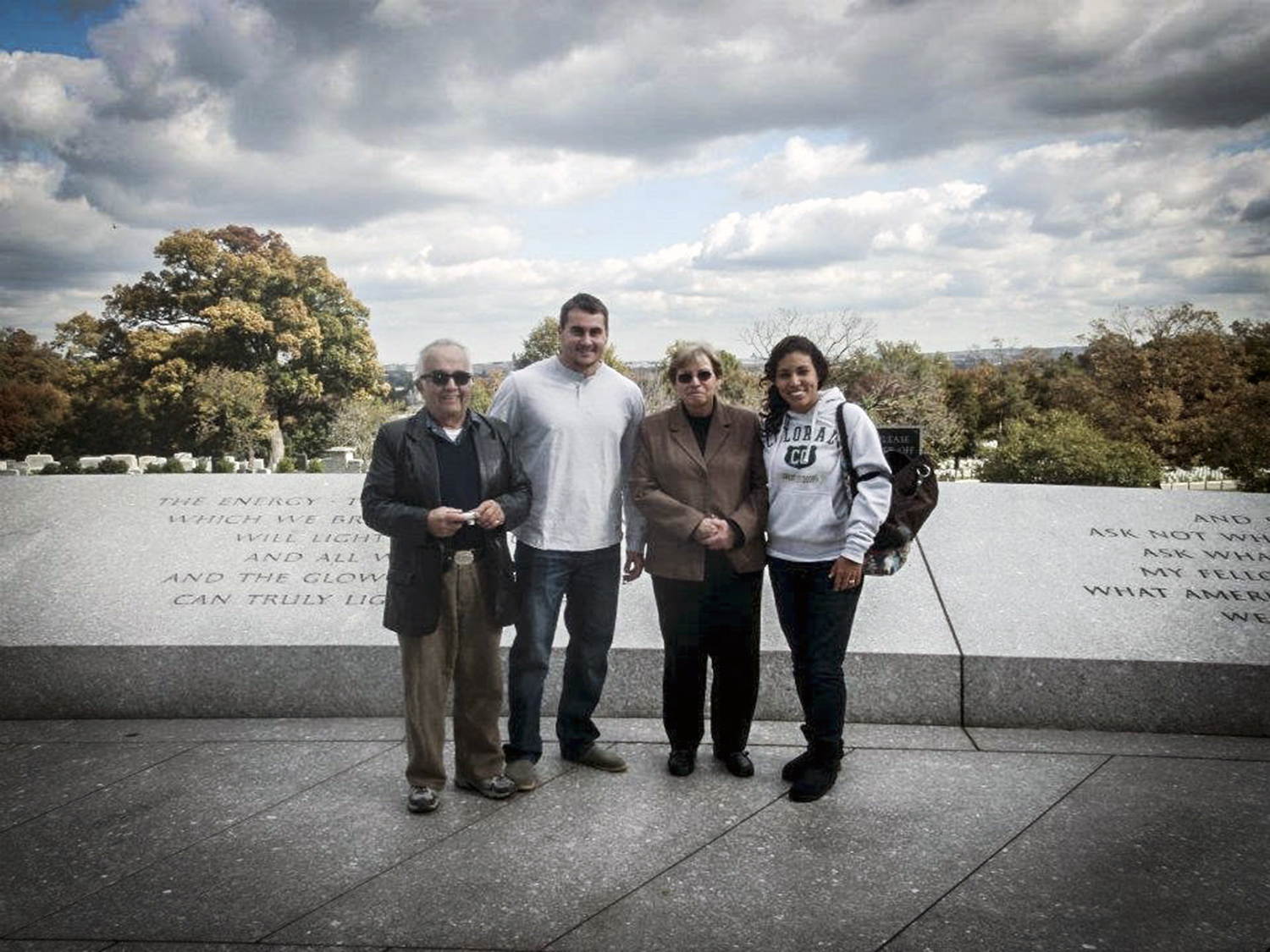 Barbara Cooper (right), member since 2008, visits Arlington National Cemetery with her husband and grandparents.
THE ARMY MADE a savvy traveler out of Barbara Cooper. When she was stationed at Fort Riley in Kansas, holidays usually involved jumping on a flight to Baltimore, where her family lives.
Cooper learned to buy tickets online on Wednesday afternoons to snag the best deals, and she avoids Sunday return flights. She also packs light to avoid checking bags.
Holiday travel can tax both your patience and your wallet. Airfare and hotel rates are often at their peak. Corinne Vela-Zapata, USAA product management director, suggests these money-saving strategies:
---
Book through USAA for price match and other member benefits.

4 Steps to Take After a Car Accident.
---
234787 – 0916