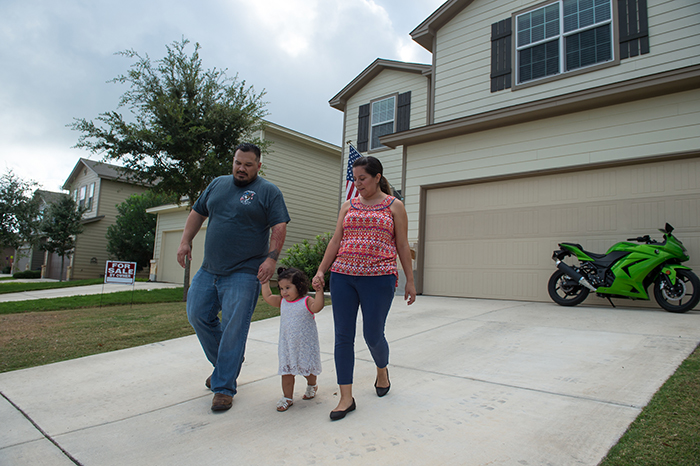 After debt slammed the door on Daniel Rendon's plans to buy a home, he snapped into action.
The husband and father of three owed $40,000 in credit card debt, student loans and a car note, so the bank turned him down. In response, his family slashed expenses such as eating out, used tax returns to take care of student loans and paid off the car early.
The result? They qualified for a mortgage loan and recently closed on the house they'd been renting.
If you're struggling with debt, make a New Year's resolution to confront it head-on.
Create a plan and stick to it. Make a budget and don't buy things that aren't in the budget. For Rendon's family, that meant skipping a vacation to have fun at home. Let the USAA Debt Manager help.
Pay off your highest interest rate debts first. Talk with creditors to find out if you're past due on any bills. Address those before they damage your credit.
Reach out for help. Visit the National Foundation for Credit Counseling at nfcc.org for financial education and tools.

4 Ways to Protect Your Most Valuable Cargo
237996 – 1216
The preceding articles are provided for informational purposes only and are not intended to substitute for obtaining professional financial advice. Please thoroughly research and seek professional advice before acting on any information you may have found in these articles. These articles in no way attempt to provide financial advice that relates to all personal circumstances.
Use of the term "member" or "membership" refers to membership in USAA Membership Services and does not convey any legal or ownership rights in USAA. Restrictions apply and are subject to change. To join USAA, separated military personnel must have received a discharge type of Honorable. Eligible former dependents of USAA members may join USAA.