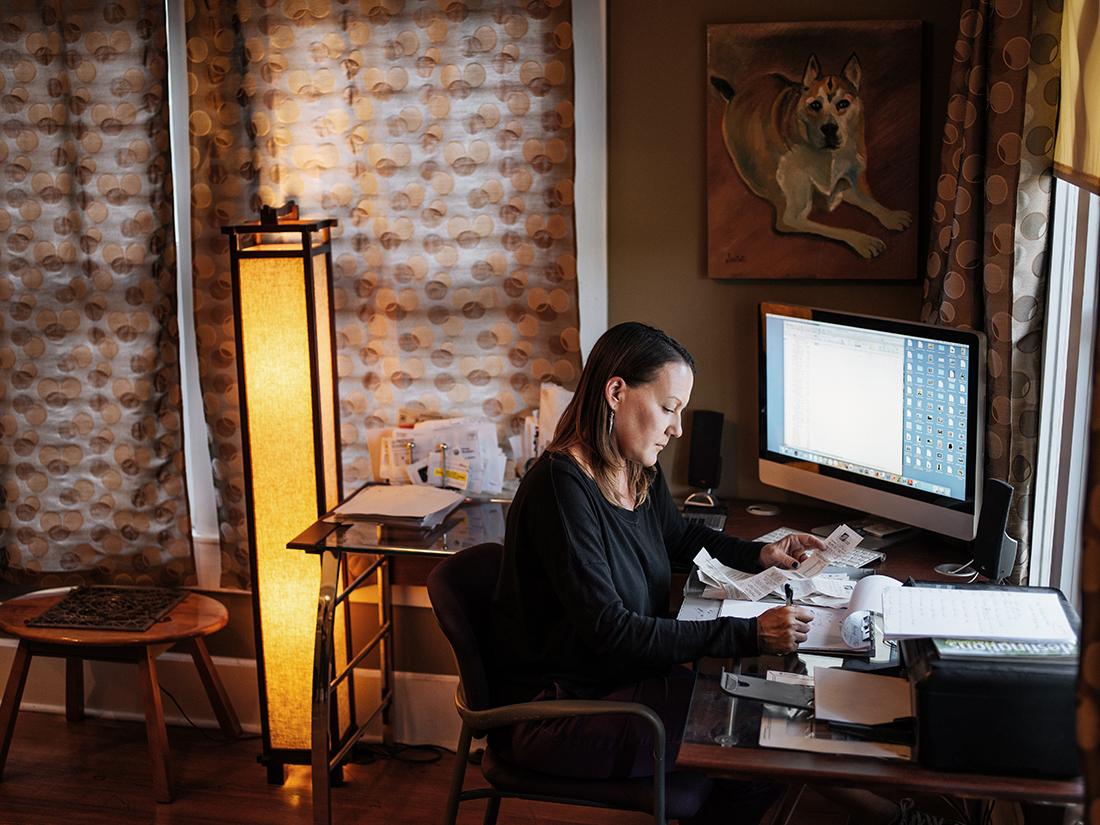 Laura Jesse, member since 1991, boosted her savings with tax deductions from fixing up her historical home.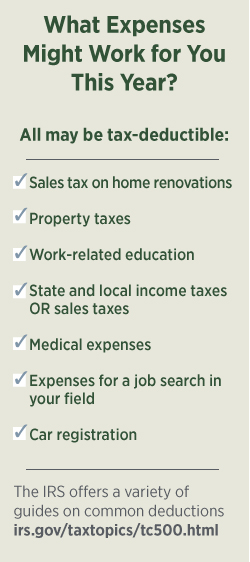 Sure the IRS' 1040EZ form served you well in your 20s, but keeping track of a little extra paperwork can mean money in your pocket.
Laura Jesse found big tax savings after she bought a duplex in a neighborhood filled with historical architecture and began claiming deductions. Filing online with TurboTax made it easy to figure out the deductions she was due.
Besides the mortgage interest and property taxes, she also deducted sales taxes from renovating the 1918 structure.
Your 30s and 40s can be years of big life changes — and many of those have tax consequences that can work in your favor.
Donating to a charity and paying mortgage interest on your home, for example, are both tax-deductible. But it only makes sense to claim them if they add up to more than the standard tax deduction ($6,300 for single or married filing separately, or $12,600 for married filing jointly).
"Mortgage interest alone is often higher than the standard deduction," says Lisa Greene-Lewis, a CPA and tax expert with TurboTax.
Get tax forms, guides and more at the USAA Tax Center.

Changing Scenery: Evaluate Risks Before Moving to a New Location
238000 – 1216
The preceding discussion is not tax, legal or estate planning advice. Consult with your tax, legal or estate planning professional regarding your specific situation.
Intuit, Inc., is not affiliated with USAA and is solely responsible for the provided information and content. USAA cannot guarantee that the information and content supplied is accurate, complete, or timely, and does not make any warranties with regard to the results obtained by its use. Intuit, TurboTax, and TurboTax Online, among others, are registered trademarks and/or service marks of Intuit, Inc., in the United States and other countries, and are used with permission.
Use of the term "member" or "membership" refers to membership in USAA Membership Services and does not convey any legal or ownership rights in USAA. Restrictions apply and are subject to change. To join USAA, separated military personnel must have received a discharge type of Honorable. Eligible former dependents of USAA members may join USAA.