Year-end can mean sweet car deals.
Eager to get rid of inventory, dealers offer buyers sales and incentives. But that doesn't always mean you'll land a great deal — or a car that you can afford.
Sally Rejas and her husband Daryl recently did their shopping through the USAA Car Buying Service. They printed a pre-negotiated price for the car they wanted before visiting the dealership. "We let USAA do the talking for us with the paper," she says.
Here are four more ways to drive away satisfied.
1. Use the 15% rule. Keep total car expenses, including payment, gas, insurance, at no more than 15% of your total gross income. Use our Auto Loan Calculator to find a payment that fits your budget. Before hitting the dealership, apply for financing at usaa.com/autoloan so you're not relying solely on the dealer to find you the best interest rate.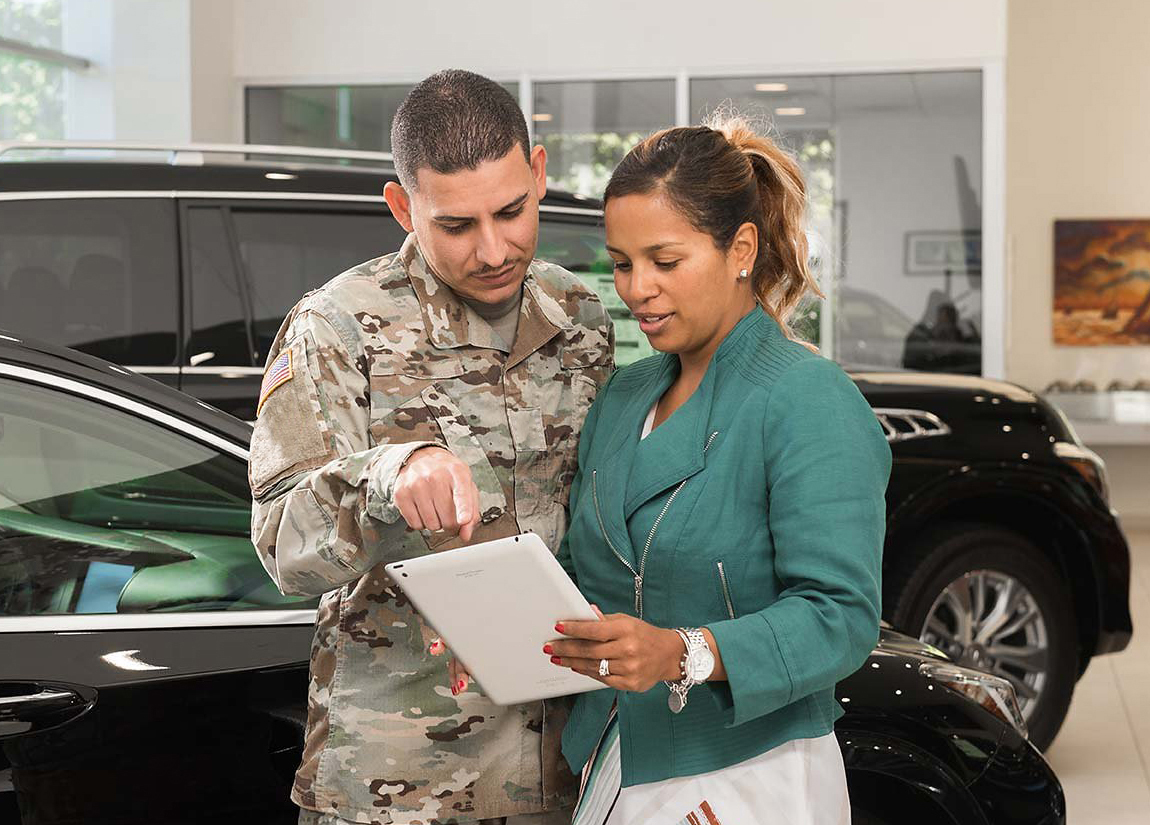 2. Do your homework. Look up options and maintenance ratings to find the vehicles that meet your needs. The Insurance Institute for Highway Safety maintains lists of the safest vehicles at iihs.org. They can help lower your insurance premiums.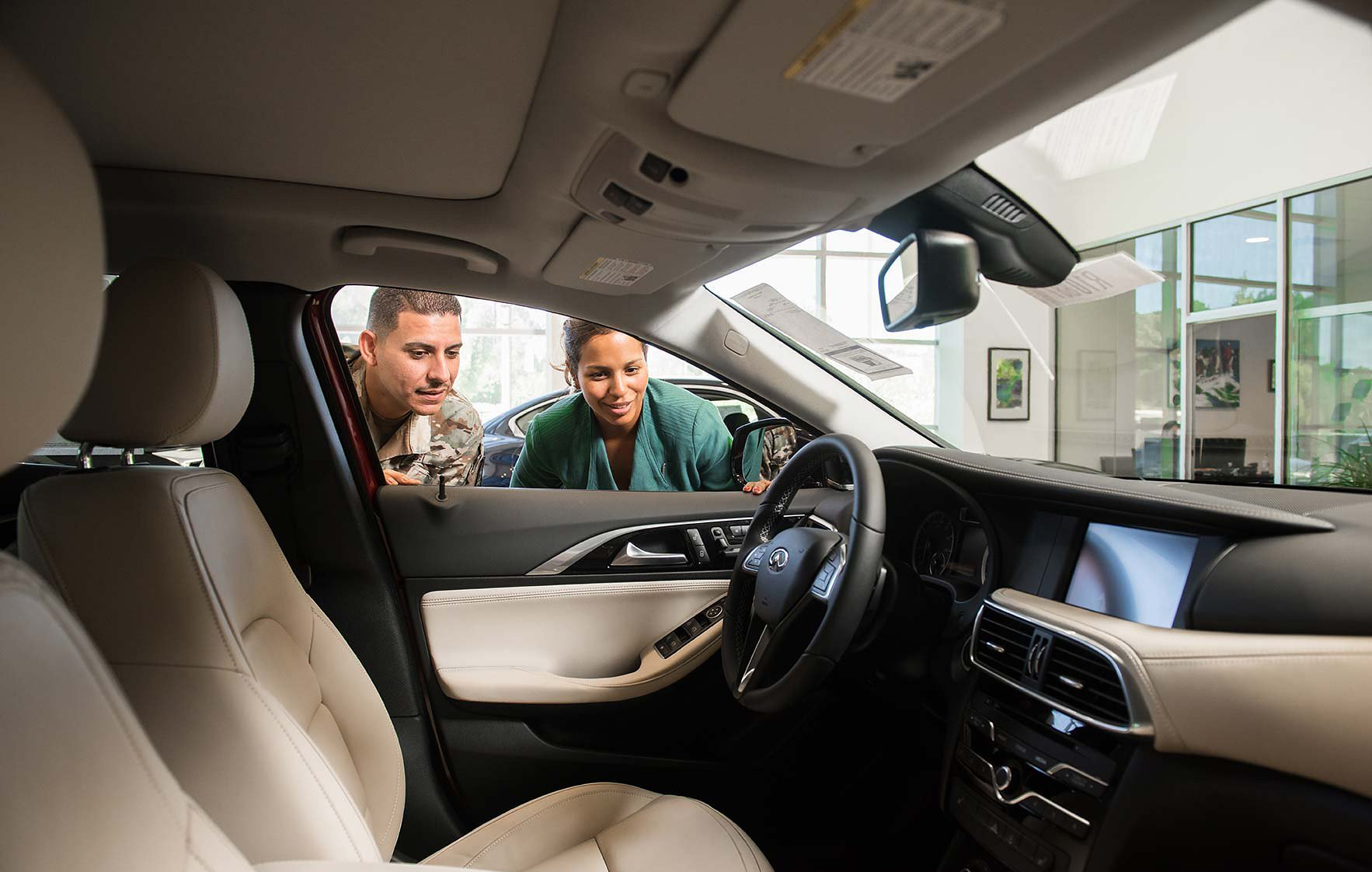 3. Shop online. The USAA Car Buying Service offers members exclusive discounts and upfront pricing below MSRP. Some manufacturers offer additional incentives up to $5,500.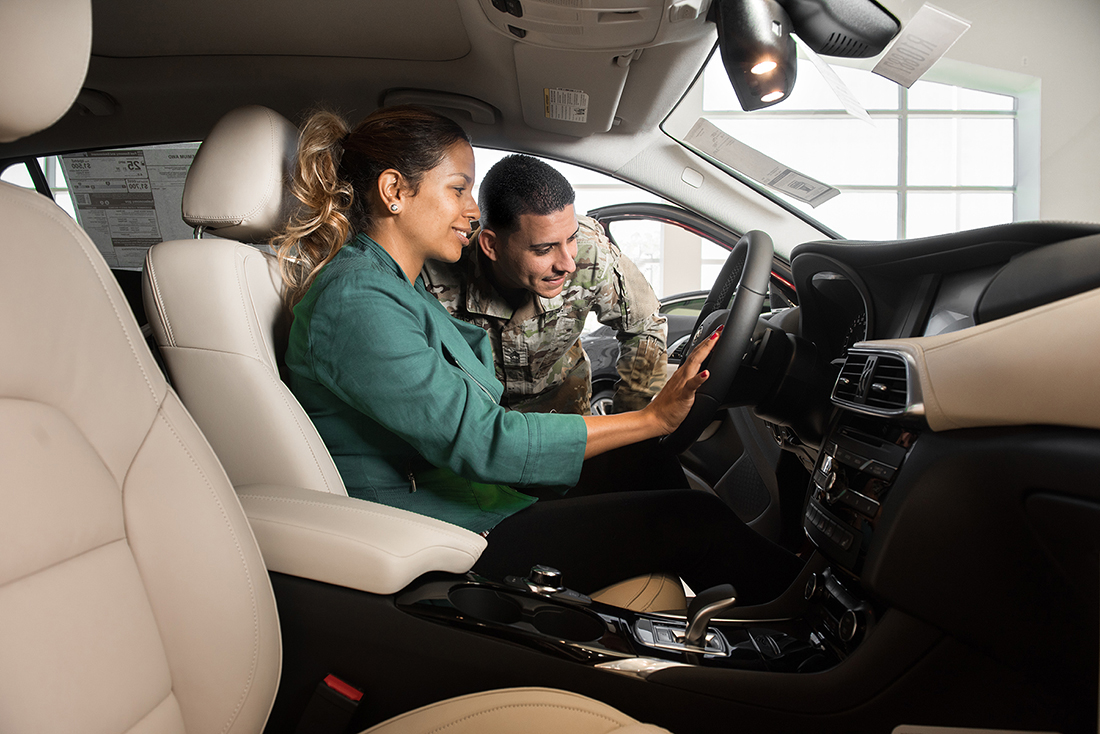 4. Consider a used car. A certified pre-owned or other used car can be a bargain, if it's in good shape. Consider having a licensed mechanic inspect it, and guard against unexpected repair bills with our extended vehicle protection plan.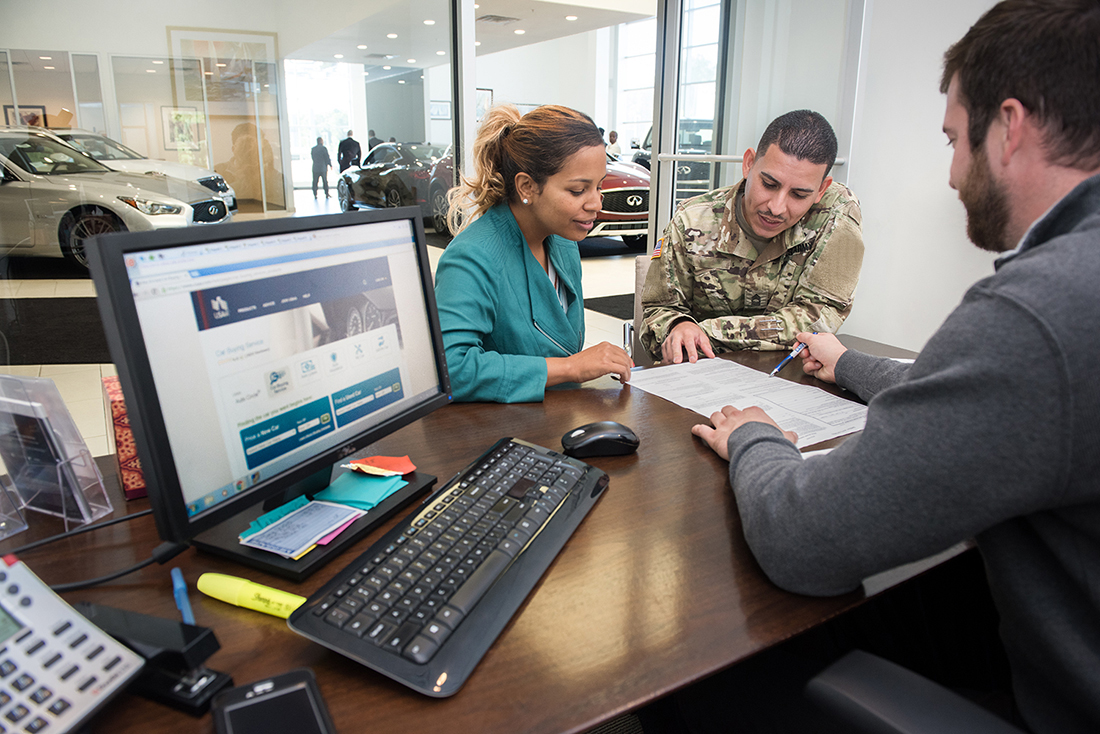 Members have saved an average of $3,335 off MSRP with the USAA Car Buying Service.

Time Is Your Ally: Invest Early
237915 – 1216
USAA Car Buying Service provided by TrueCar, Inc. USAA Bank receives marketing fees in connection with the Car Buying Service.
Extended Vehicle Protection is not underwritten/issued by USAA or its affiliates. USAA Extended Vehicle Protection VSC Program is provided by United Service Protection Corp., Assurant Service Protection, Inc. (OK), and United Service Protection, Inc. (FL) (FL Lic. # 6001600), each an Assurant Solutions company. USAA Extended Vehicle Protection Mechanical Breakdown Insurance is underwritten by American Bankers Insurance Company of Florida (AK, KY, MA, MI and OR) and American Security Insurance Company (CA), each an Assurant Solutions company. The third-party underwriting/issuing this coverage has sole financial responsibility for its own products. Mechanical breakdown insurance offered through USAA Insurance Agency, Inc. or USAA of Texas Insurance Agency. CA Lic. # 0D78305, TX Lic. # 7096. Enrolling or not enrolling in the Extended Vehicle Protection Program will have no effect on any credit application or terms of credit with USAA. Once your vehicle purchase is complete, your contract will be mailed to you, and you will have 60 days to notify the relevant Assurant Solutions company if you wish to cancel and receive a full refund. The contract contains additional information, including the terms, conditions, eligibility requirements and exclusions that could prevent you from receiving benefits. Please read the contract carefully for a full explanation of your benefits. Company and state-specific information is subject to change. USAA Relocation Services, Inc. receives marketing fees in connection with the Extended Vehicle Protection VSC Program.
Bank products provided by USAA Federal Savings Bank, Member FDIC.
Use of the term "member" or "membership" refers to membership in USAA Membership Services and does not convey any legal or ownership rights in USAA. Restrictions apply and are subject to change.