"All of a sudden, you have a precious package in there with you," Joey Seymour, says of driving after his son Caleb was born. "It definitely changes your whole perspective."
Seymour always considered himself a safe driver, but with Caleb on board he says he has found ways to make himself more patient, observant and cautious for his child's sake. After all, auto crashes are the leading cause of death for children under 13.
Steve Harrison, USAA's executive director of auto safety, suggests these tips for protecting your children in the car:
1. Install and use car seats properly. Three out of 4 car seats are not used correctly, according to the National Highway Traffic Safety Administration. Carefully read the owner's manual and visit manufacturer websites for video tutorials. The federal safercar.gov/parents site also offers tips for selecting and installing seats.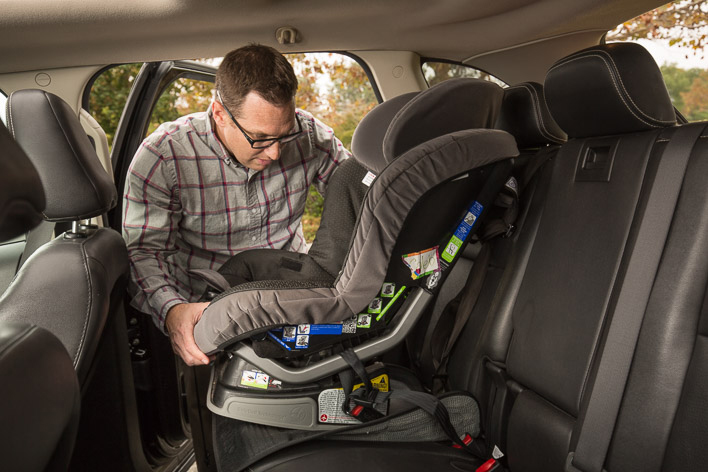 2. Pull over instead of looking behind you. Resist temptation to turn to the back seat if kids are fighting or crying. It's best to pull into a parking lot or other safe spot rather than risk a wreck. Check out the Insurance Institute for Highway Safety at iihs.org for more driving tips.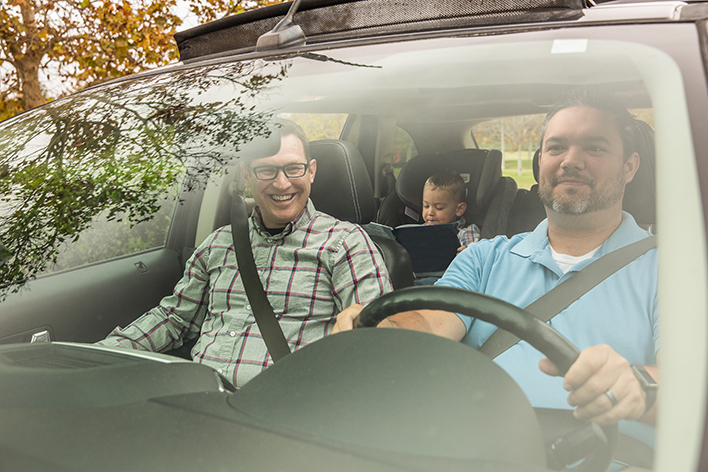 3. Kids belong in the back seat. Keep passengers younger than 13 in the back seat. Front seat belts are built for adults and can injure kids. Sitting a child in the center of the back seat protects against side-impact crash injuries.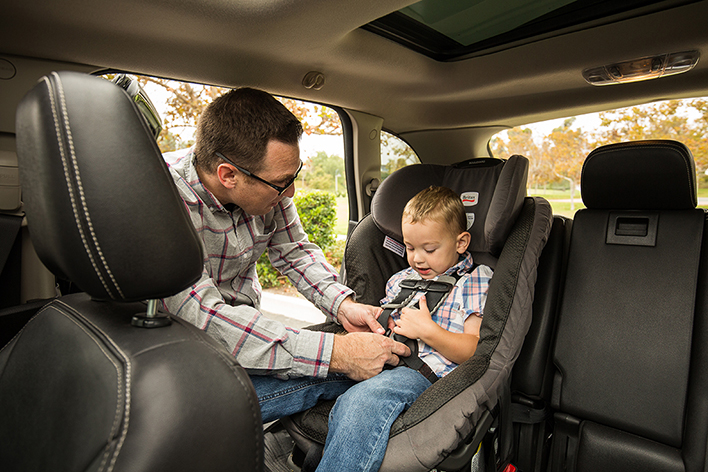 4. Double check before backing up. Be vigilant when dropping off or picking up your child. Other kids may be in the vicinity. Roll down your windows to hear more clearly and don't rely solely on your rear camera.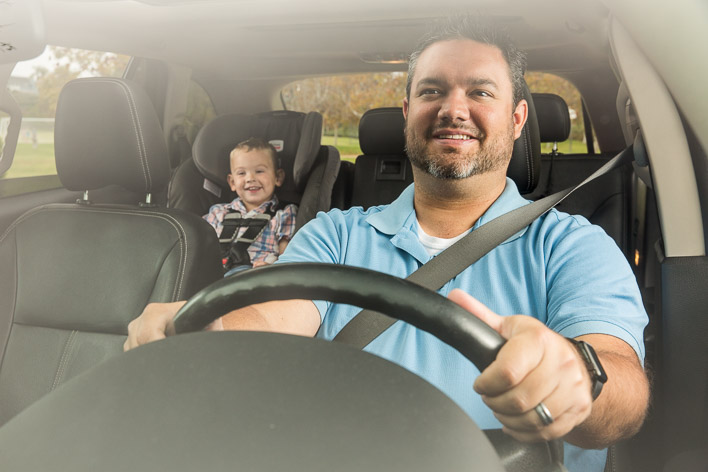 Finding Savings in New Places
237998 – 1216
USAA's discount for safe drivers is the Premier Driver Discount and is not available in HI.
Safety guidelines are not intended to be all-inclusive but are provided for your consideration. Please use your own judgment to determine what safety features/procedures should be used in each unique situation.
Use of the term "member" or "membership" refers to membership in USAA Membership Services and does not convey any legal or ownership rights in USAA. Restrictions apply and are subject to change. To join USAA, separated military personnel must have received a discharge type of Honorable. Eligible former dependents of USAA members may join USAA.