From a Small Attic to the 'Shark Tank': Success Is in the Bag for These Military Spouses
USAA members Cameron Cruse and Lisa Bradley have come a long way since they met in Georgia in 2011 while their husbands were serving in the Army. Lamenting how hard it was for military spouses to pursue careers, they decided to launch a company that would provide work for others like them — jobs that accommodated their mobile lifestyles and family obligations.
The two founded a handbag company, R. Riveter, in a converted attic using a 45-year-old industrial sewing machine and recycled military materials. Today, after a successful 2016 appearance on "Shark Tank," they've quadrupled their payroll, expanded their product line and ramped up production exponentially. In the early days, they produced an average of six handmade bags a week. Today, they make 400.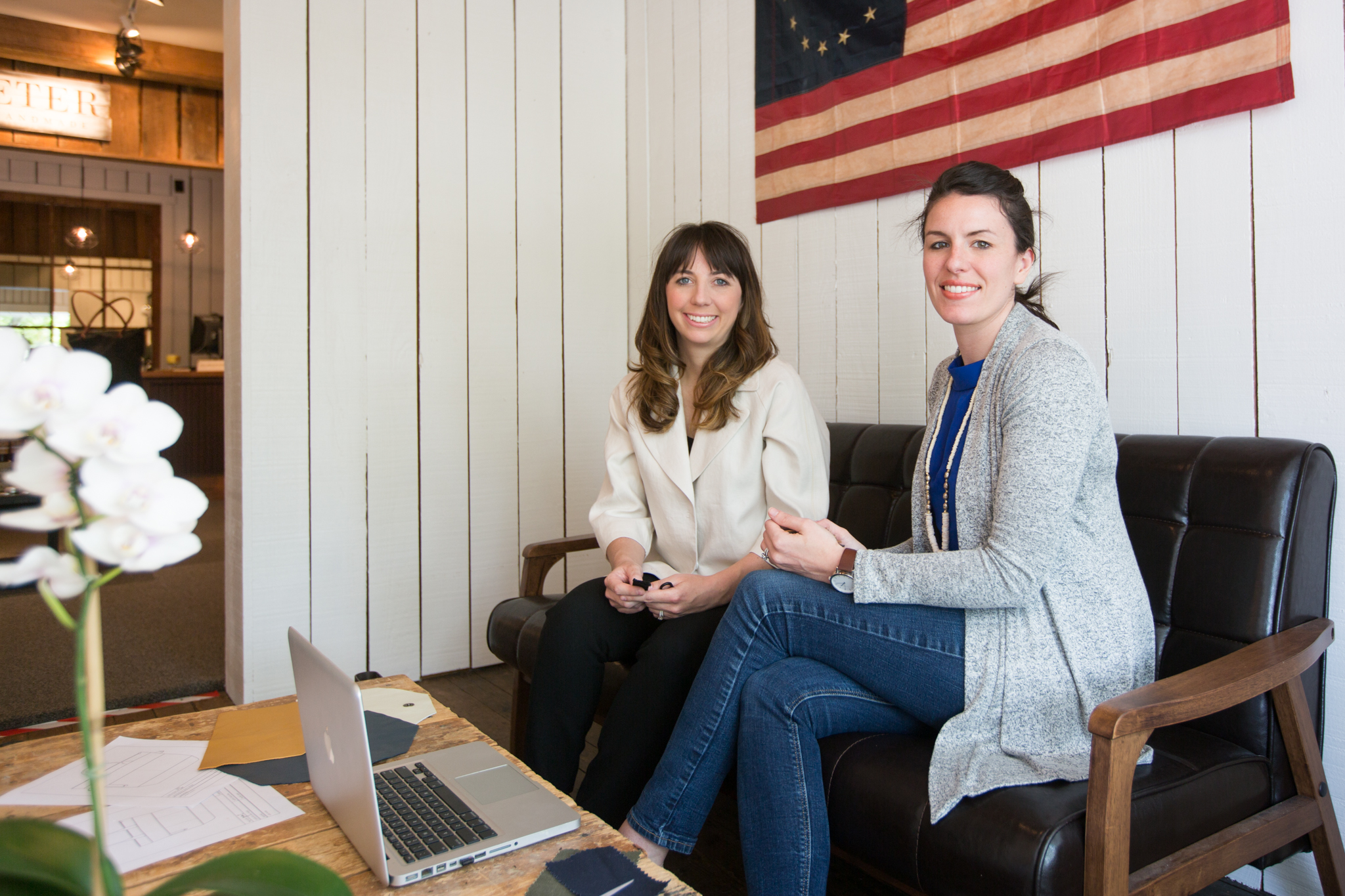 Lisa Bradley (left) and Cameron Cruse founded R. Riveter to provide portable careers to military spouses by producing hand-crafted handbags and purses.
"The 'Shark Tank' experience helped us share our story," says Bradley of the hit reality show in which budding entrepreneurs vie for the investment dollars of self-made tycoons. "It's been amazing to see America get behind us."
"Shark Tank" investor Mark Cuban offered R. Riveter $100,000 in return for a 20% stake. Among his suggestions: Use their new momentum to launch the Post to Pillar line they were considering. Post to Pillar is a curated collection of candles, jewelry and gifts from companies owned by other military spouses and veterans.
Cuban and his staff provide ongoing support for the two entrepreneurs. "We check in weekly with status updates," says Cruse, "and whenever we need him or somebody on his team, they're available."
The brick-and-mortar store that opened in Southern Pines, North Carolina, in 2014 still stands, only now the company has moved production from the shop's 900-square-foot basement to a 5,000-square-foot plant.

R. Riveter is committed to providing jobs for military spouses, including the models in the product photographs.
One thing that hasn't changed: R. Riveter's core commitment to providing jobs for military spouses. "Our marketing is done by military spouses; our sales team are military spouses; even the models in our pictures on the website are military spouses," Bradley says.
The company now employs 24 full-time workers and 35 remote bag builders, known as Riveters. "There will be one Riveter who cuts all of the leather parts; one who cuts, presses and sews canvas; and one who assembles the whole bag," Cruse says. "One bag can have parts that come from five different states, and there can be up to 15 different women who have contributed to its creation."
In addition to providing a source of income, R. Riveter empowers military spouses, much like its namesake, World War II icon Rosie the Riveter. "We really identified with Rosie the Riveter because we felt she represented the community woman who stood up and helped her country during wartime," Bradley says. "We're standing up to help the American economy and a really amazing community of women. We wanted to be able to create American jobs and help the military spouses who give up a lot to protect our freedom."
---
239803 – 0217