MIKE HUDEK, owner of Chicago's Del Mar Builders and a contractor with the Home Improvement Network available through USAA, sees do-it-yourself (DIY) disasters all the time¹.
Recently, he cleaned up after a homeowner tried to install flooring using the wrong tools, leaving all the cuts with rough edges. After flushing away $4,000 in supplies, the homeowner asked Hudek to undo 10 days' worth of work and start fresh.
While it's tempting to tackle home improvement projects on your own — either to save money or because you have the time — they can easily spin out of control if you don't have the experience and proper tools, experts warn.
"Home improvement shows make stuff look so easy — in and out, no big deal," Hudek says. "It can turn into a real nightmare."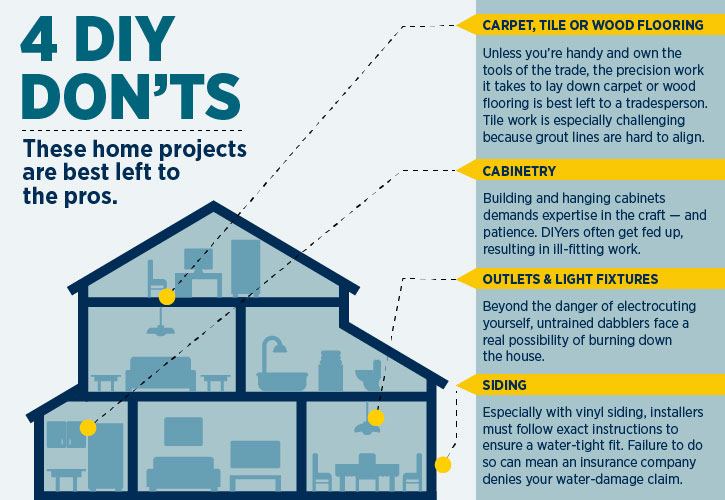 ---
Need help finding a contractor? Check out the Home Improvement Network available through USAA.
---
¹The Home Improvement Network is provided by the Crawford Contractor Connection. USAA is offering the Home Improvement Network as a service to members and is not responsible for the actions of the Crawford Contractor Connection or the work of the contractors.
230907 – 0516