FEW SENSORY EXPERIENCES COMPARE to seeing the United States on two wheels. These great road trips feature plenty of winding curves, switchbacks and interesting points along the way.

The grandeur of Yellowstone, the world's first national park, is unparalleled, and seeing it by motorcycle is a breeze. When RVs and cars crowd the park and campgrounds, hop on your bike and cruise the back roads. Try a four-day round-trip ride from Salt Lake City and you'll whip through 400 miles of spectacular vistas each day. If you want to slow down and take in some sights, you can watch bison and other wildlife graze, see the Old Faithful geyser erupt or take a hike — there are more than 900 miles of trails.

California's Pacific Coast Highway combines the natural beauty of Big Sur with panoramic ocean views and dizzying bridges. There are plenty of historic stops along the way, including Hearst Castle in San Simeon, the Old Mission in Santa Barbara and Cannery Row in Monterey. Don't miss Nitt Witt Ridge, a house built entirely of trash by a local tinkerer. This iconic highway has been dubbed "America's Most Popular Road Trip," but keep in mind that there are sharp curves and that fog often rolls in. You'll need to slow down at times for safety.

Often called America's No. 1 motorcycle and sports car touring road, Tail of the Dragon at Deals Gap on the Tennessee-North Carolina border features 318 curves in an 11-mile stretch of U.S. Highway 129. The names of some of them — Wheelie Hell, Beginner's End, and Brake or Bust Bend — warn of the challenges ahead. Tight turns give Tail of the Dragon its name, but it's also well-known as a rural, uninterrupted drive. You'll ride through forest scenery courtesy of Great Smoky Mountains National Park — no wonder the Dragon's been featured in "Thunder Road," "The Fugitive" and other popular films. Check out the calendar for upcoming events.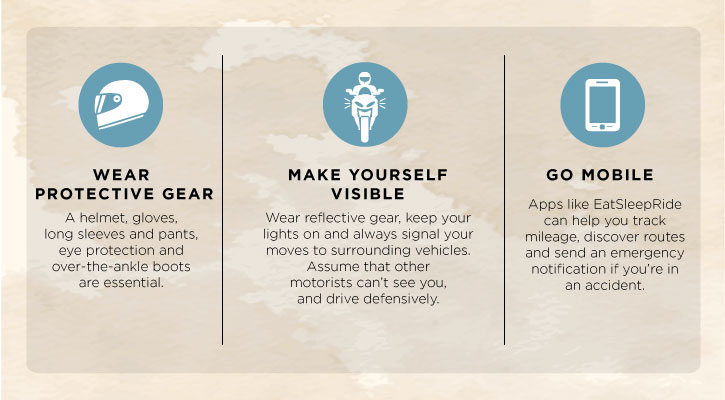 ---
233571-0816