AMERICA'S WATERWAYS, LAKES and coastal regions make it easy to enjoy the country from the water. If you've got a boating bucket list, consider putting these destinations at the top.

Dedicated in 1947, most of Everglades National Park is underwater, making it a perfect destination for boating. Its ecosystems support a variety of species found nowhere else on the planet.
Elevated boardwalks like the Anhinga Trail and paths like the Shark Valley Tram Road provide good opportunities to see alligators, turtles and other wildlife without endangering nature or yourself. You may need a canoe or kayak to explore the mangrove forests, freshwater marshes and other aquatic parts of the park, and there are several areas to hike, bike and geocache.
Scenic Lake Powell, a huge manmade reservoir on the Colorado River straddling Arizona and Utah, is prime for swimming, scuba diving, snorkeling, fishing and water skiing.
Aside from providing fun on the water, a boat is especially helpful here, getting you closer to the can't-miss Rainbow Bridge National Monument. A geological marvel, Rainbow Bridge is one of the world's highest natural bridges, accessible by a boat ride followed by a 1.5-mile hike. The impressive Glen Canyon Dam, which formed Lake Powell when it was built in the 1960s as a water reservoir and hydroelectric power plant, is also worth a visit.

Whether you're in a sailboat or motorboat, you'll be in good company offshore of San Diego. The fishing, snorkeling and whale watching near Coronado and Catalina Island are some of the best in the world, and there are plenty of places to moor, launch, outfit or repair your vessel.
Back on land, continue your ocean-themed activities at the Maritime Museum of San Diego and USS Midway Museum. There are lots of other fun things to do, including visiting the world-famous San Diego Zoo and exploring the vibrant arts scene. In nearby Coronado, the Hotel del Coronado is a cultural landmark associated with the rich and famous. It was frequented by author L. Frank Baum, who reportedly wrote "Dorothy and the Wizard in Oz" while staying there.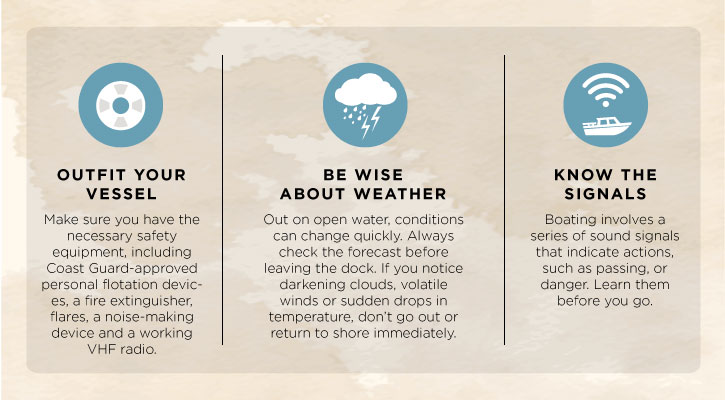 _____________________________________________________________________________________
233569 – 0816